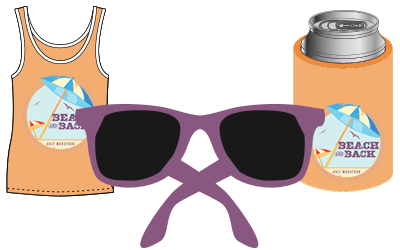 CUSTOM EVENT SWAG
Gender Specific Tank Tops for All Registrants
Custom Event Sun Glasses for All Registrants
Custom Koozie to the First 1,000 Registrants
Custom Event Half Marathon Finisher Medal (must finish)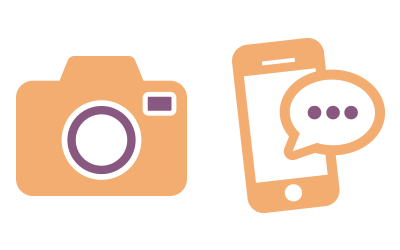 PHOTOS AND RACE ALERTS
Free Finish Line Photos
Personalized Results Texts/Emails
POST RACE PARTY
Cold Beer For All Finishers (21+ of course)
Live Music
Free Snacks (Additional options for purchase)
Additional Event Information Below
Race Morning
7:00 AM – Registration Opens
7:30 AM – Half Marathon Starts
8:00 AM – 5K Starts
Start Location – Intersection of Donna's Lane and Commercial Street (across from South Cape Village)
Finish Locations – Intersection of Donna's Lane and Commercial Street (across from South Cape Village)
Bib Number Pickup
Pre Race
Friday 8/27, from 4:00 PM – 7:00 PM
Saturday 8/28 from 12:00 PM – 5:00 PM

Naukabout Brewery and Taproom – 13 Lake Ave, Mashpee, MA 02649
Race Day
Sunday 8/29 starting at 7:00 AM

64 Steeple St, Mashpee, MA 02649 (open field adjacent to the library)
Note: All runners will receive a personal bib assignment email on Thursday (8/26). We are expecting a great crowd so please please please bring this confirmation email with you, printed or electronic, to keep the flow going.
Registration Pricing
Half Marathon   I   5K Run
$70.00   I   $28.00 – through 7/4

$75.00   I   $30.00 – through 8/28
Note: Registration may be available at packet pickup, and on race morning (cash and check ONLY)
Custom Event Swag
Gender Specific Tank Tops for All Registrants
Custom Event Sun Glasses for All Registrants
Custom Koozie to First 1,000 registrants
Custom Event Half Marathon Medal (yes – you have to finish)
Top Finisher Awards
There will be no awards ceremony on race day. All awards will be mailed out after the event
Top 3 Male/Female overall winners
Top Male/Female winners in the below age groups

18 and under, 19-29, 30-39, 40-49, 50-59, 60-69, 70+
Note: These awards/age groups are true for both distances!
Water/Fuel Stops
There will be a water stop location approximately every mile along the course

Mile 1 (5K runners will pass this water stop)
Mile 2/12
Mile 3
Mile 4
Mile 5/11
Mile 6/10 (Gatorade as well)
Mile 7/9
Mile 8
Medical
Dehydrated? Light-headed? Nagging injuries flaring up? We will have three medical teams on-site. No need to be a hero. Be safe, and stop in to get checked out!
Start/Finish Line
On course aid location at Mile 5/9 marker
Designated ambulance for remote, on course support
Course
USATF Certified Half Marathon, and 5K Course
Beautiful out-and-back half marathon course, that winds through the scenic back roads of Mashpee.
Out and back 5K course for the start/finish line
We're really hoping you've already guessed it, but the course turns around at the beach, and heads back to the post-race party!
For course layout, and elevation chart – click here
Parking/Drop Offs
ALL EVENT PARKING MUST BE DONE AT MASHPEE HIGH SCHOOL. Shuttle buses will bring runners from the high school to the start/finish line at Mashpee High School from 6:30 AM to 8:00 AM (~10 minute ride). The last bus will leave 30 minutes before the start of the race. 
WE DO ENCOURAGE DROP OFFS AT MASHPEE COMMONS, BUT NO EVENT PARKING.
Parking – Mashpee High School, 500 Old Barnstable Road, Mashpee, MA 02649
Drop Offs – Mashpee Commons, 22 Steeple St, Mashpee, MA 02649
Shuttle Buses
Shuttle buses will be provided from parking at Mashpee High School (MHS) to the registration area near the start/finishline. After the race, runners/participants will be shuttled back to MHS from the post-race party (same as drop off location).
The shuttle buses will start running at 6:30 AM from MHS and will continue running from the finish line until 2:00 PM.  The buses will run the same loop continuously from 6:30AM – 2:00PM.
WE DO ENCOURAGE DROP OFFS AT MASHPEE COMMONS. HOWEVER, ABSOLUTELY NO EVENT PARKING AT MASHPEE COMMONS.
Note: it takes about 8-10 minutes to drive from MHS to registration, so please plan accordingly.
Looking for a place to stay?
We're offering discounted rates for our runners when they book HERE
Past Results
For previous years results and photos, please click here!
Questions?
If you have any questions, or comments please fill out the contact form (referencing the specific event), and we will get back to you as soon as possible!