Thanksgiving Day
November 28th, 2019
9:00 AM – 1 Mile  I  9:30 AM – 5K Run/Walk
Race Description
Welcome to the 19th Annual Greensboro Gobbler.  Registration is now open and we encourage you to sign up soon.  There is NO race day registration. We are excited to continue this race in downtown Greensboro for the 3rd year. Come join us at Center City Park on Thanksgiving morning!
This event includes the popular 5K that is open to all runners and walkers.  We also have a shorter 1 Mile Run/Walk fun run.
Additional Event Information Below
Race Morning
7:30 AM – 8:30 AM: Late Packet Pickup
9:00 AM: 1 Mile Run/Walk Starts
9:30 AM: 5K Run/Walk Starts
10:30 AM: Awards Ceremony

The race is located at Center City Park in Greensboro, NC. Center City Park, located in the heart of downtown Greensboro, fills the block between North Elm and North Davie Streets and is bordered on the south by West Friendly Avenue and on the north by the Renaissance Tower office building.

The Park's main entrance is at 200 N Elm St, Greensboro, NC 27401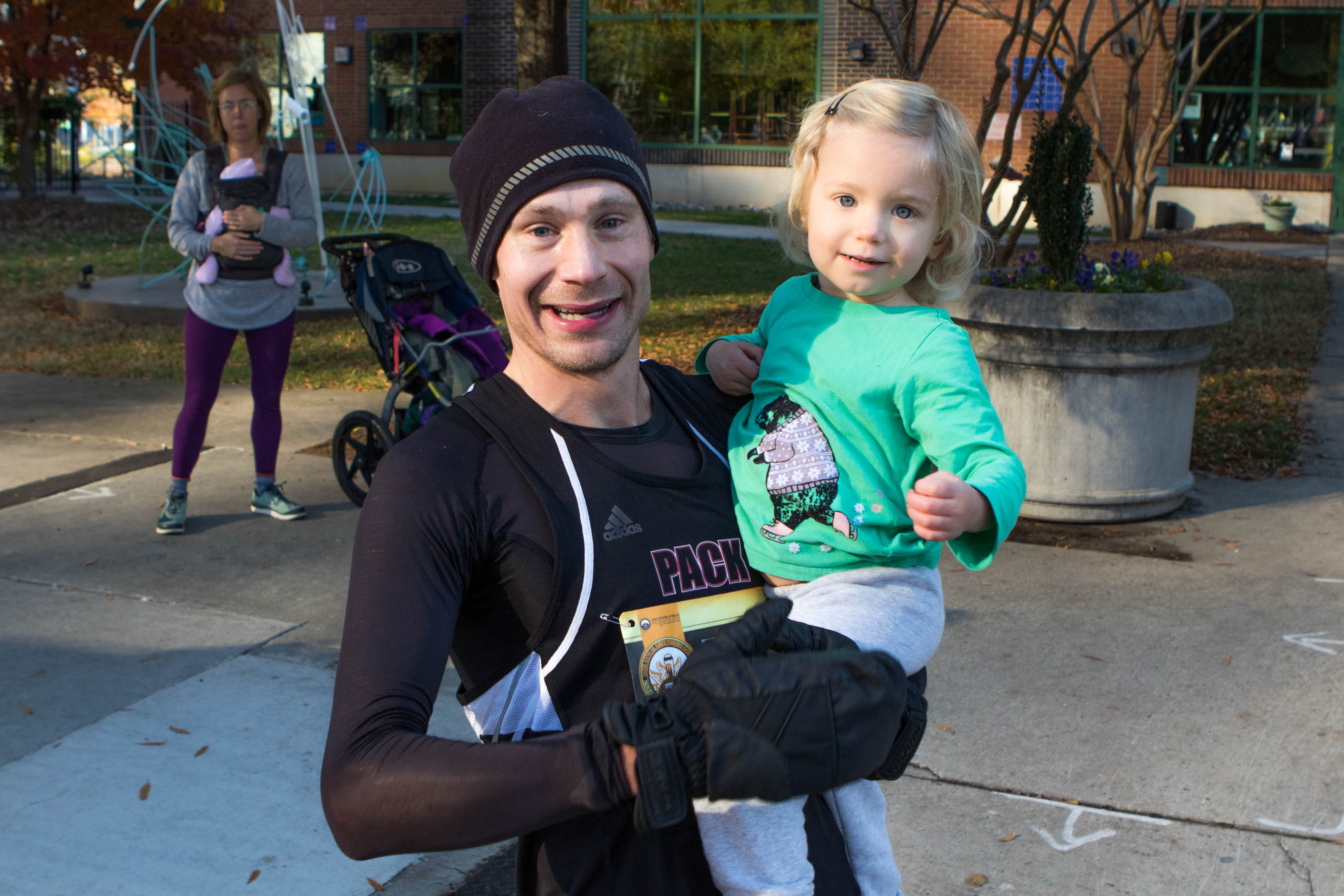 Bib Number Pickup
Tuesday 11/26 from 11:00 AM – 7:00 PM
Wednesday 11/27 from 11:00 AM – 6:00 PM

Omega Sports, 2431 Battleground Ave, Greensboro, NC 2740
We are very excited to not only raise money for Greensboro Urban Ministries but we are also asking for your food donations. Please bring food donations to packet pickup .  We will have collection boxes waiting to be filled.
Already registered?  Be sure to look up your bib number before going to packet pickup. Bib numbers will be available 11/25/19  ::bib lookup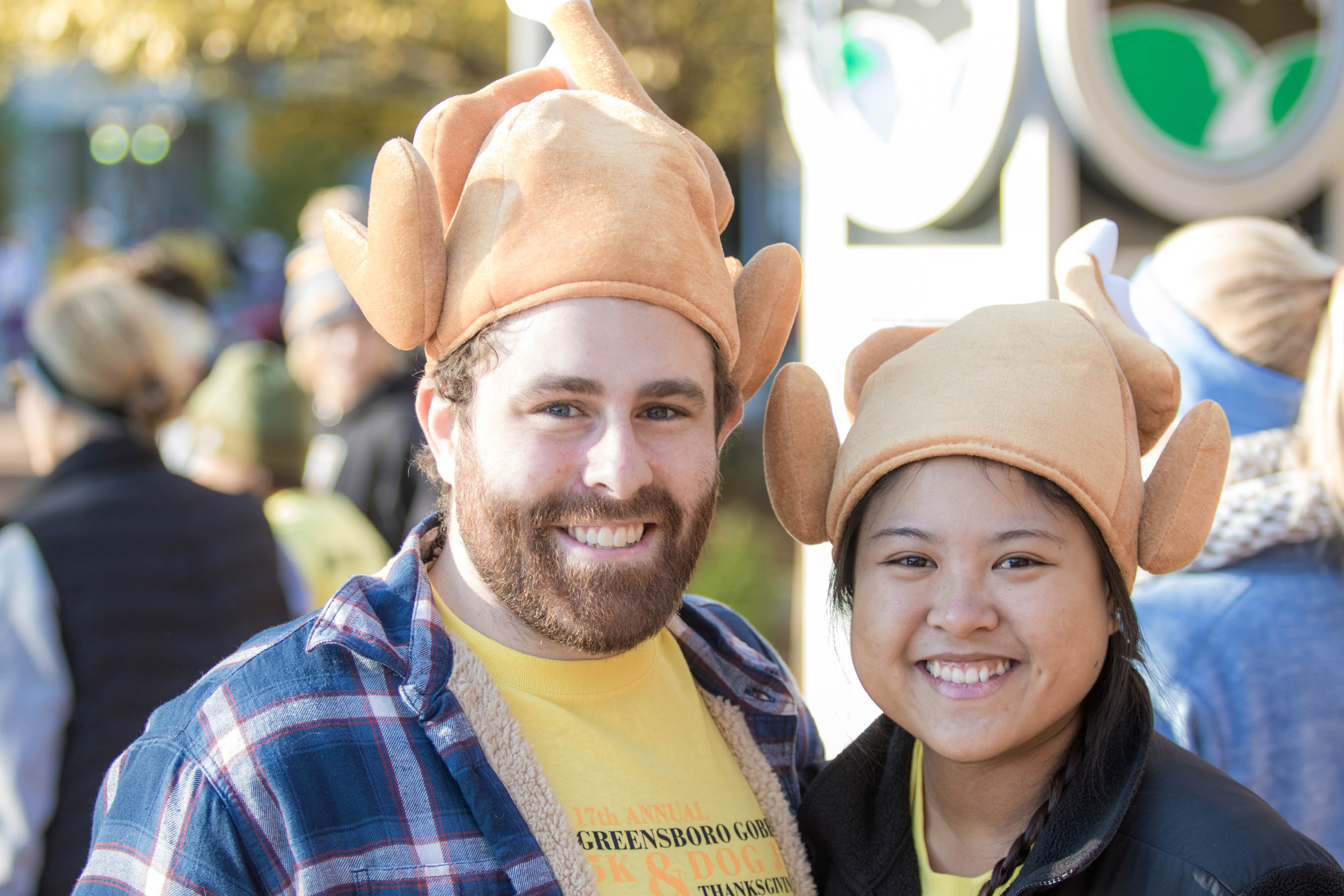 Registration Pricing
5K
$15 through 5/31

$20 from 6/1 through 9/30

$25 from 10/1 through 10/31

$30 from 11/1 through 11/15

$40 from 11/16 through Race Day
1 Mile

$10 through 5/31
$15 from 6/1 through 9/30
$20 from 10/1 through 11/27
$25 Race Day
Note: Registration will be available at packet pickup, and on race morning (cash and check ONLY)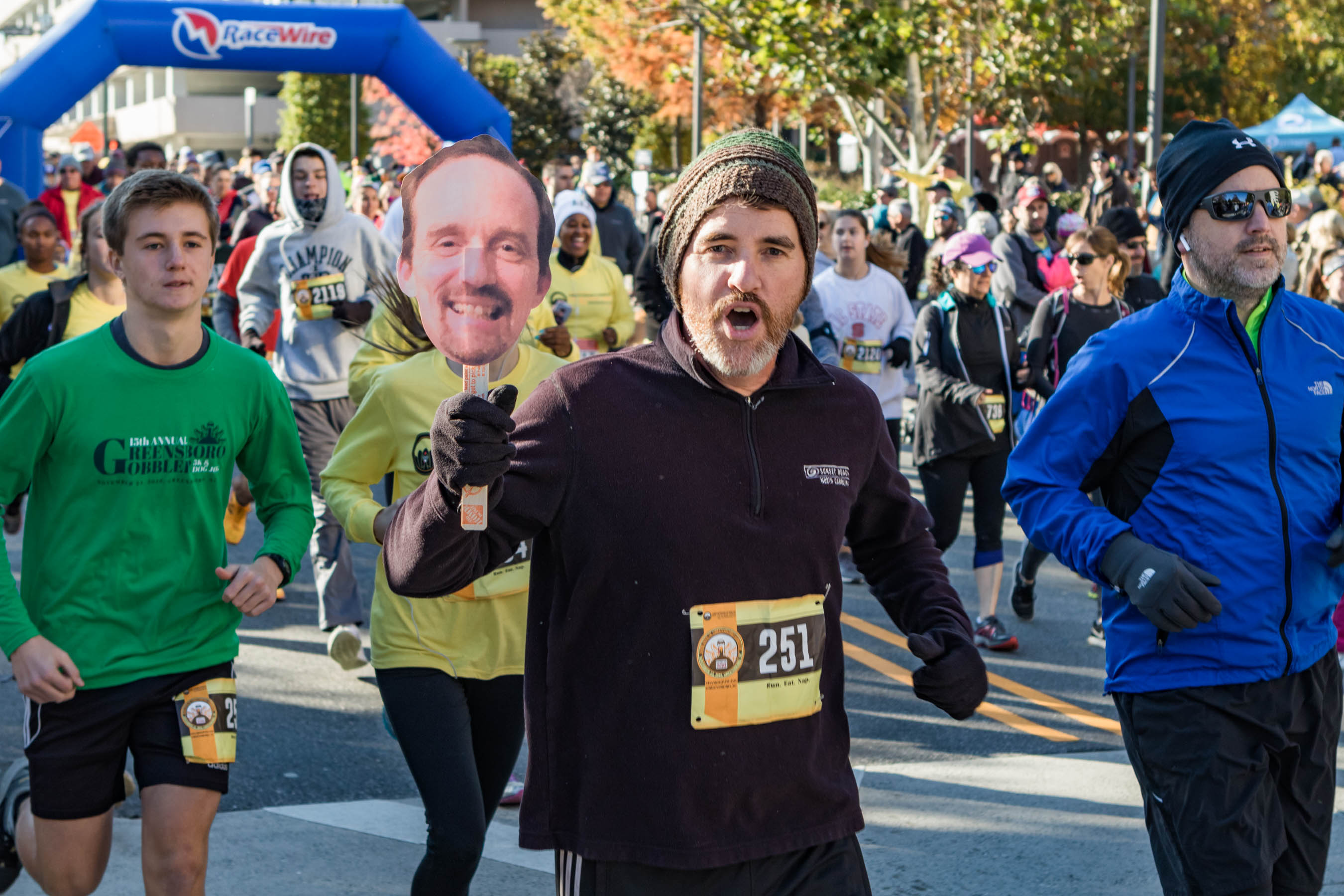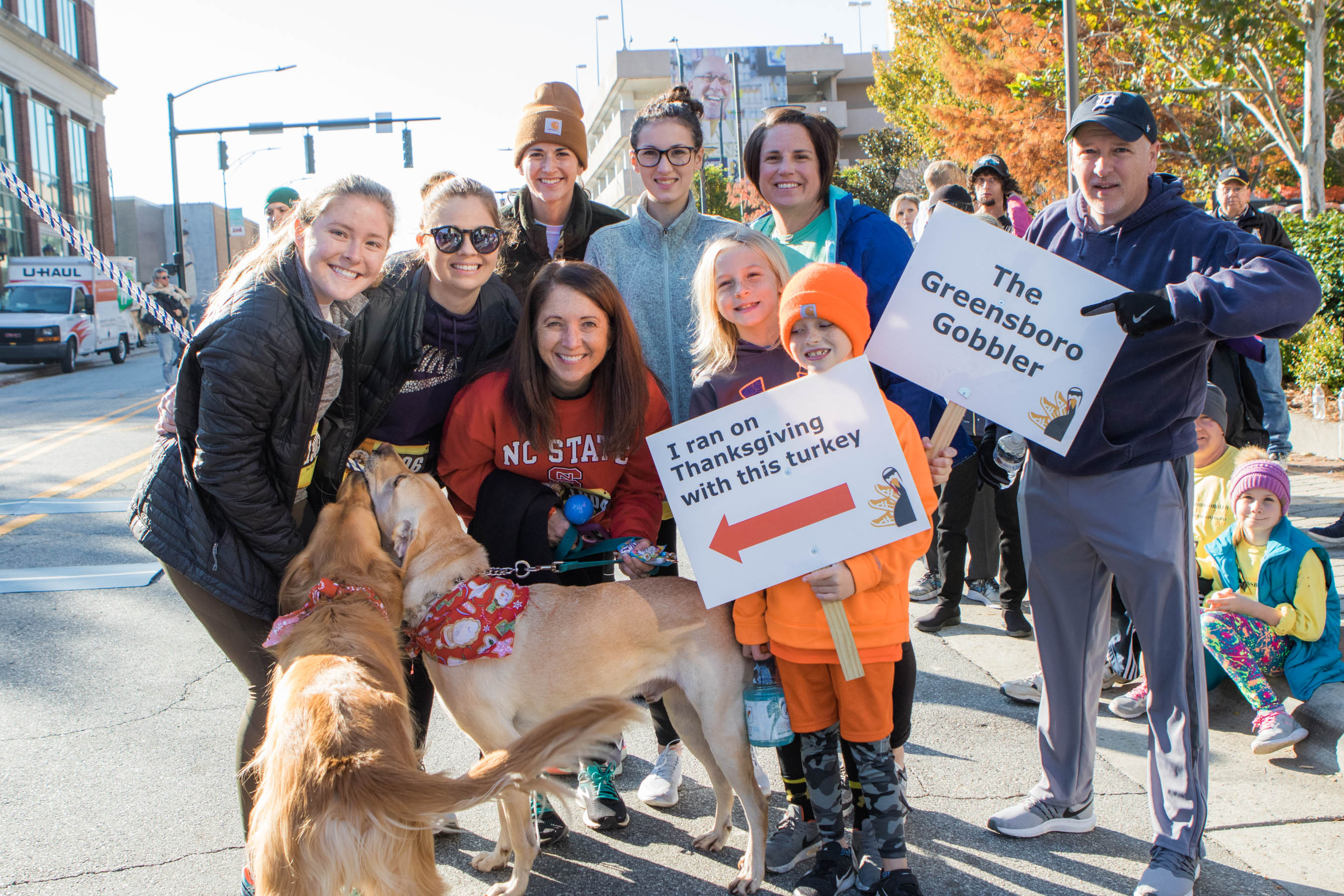 T-Shirts
Custom Greensboro Gobbler Long Sleeve T-Shirt
Unisex Sizes (Youth S – Adult XXL available)
Available as a $5 add-on with your registration
If you did not purchase your shirt by 11/1, sizes will be available on a first come first serve basis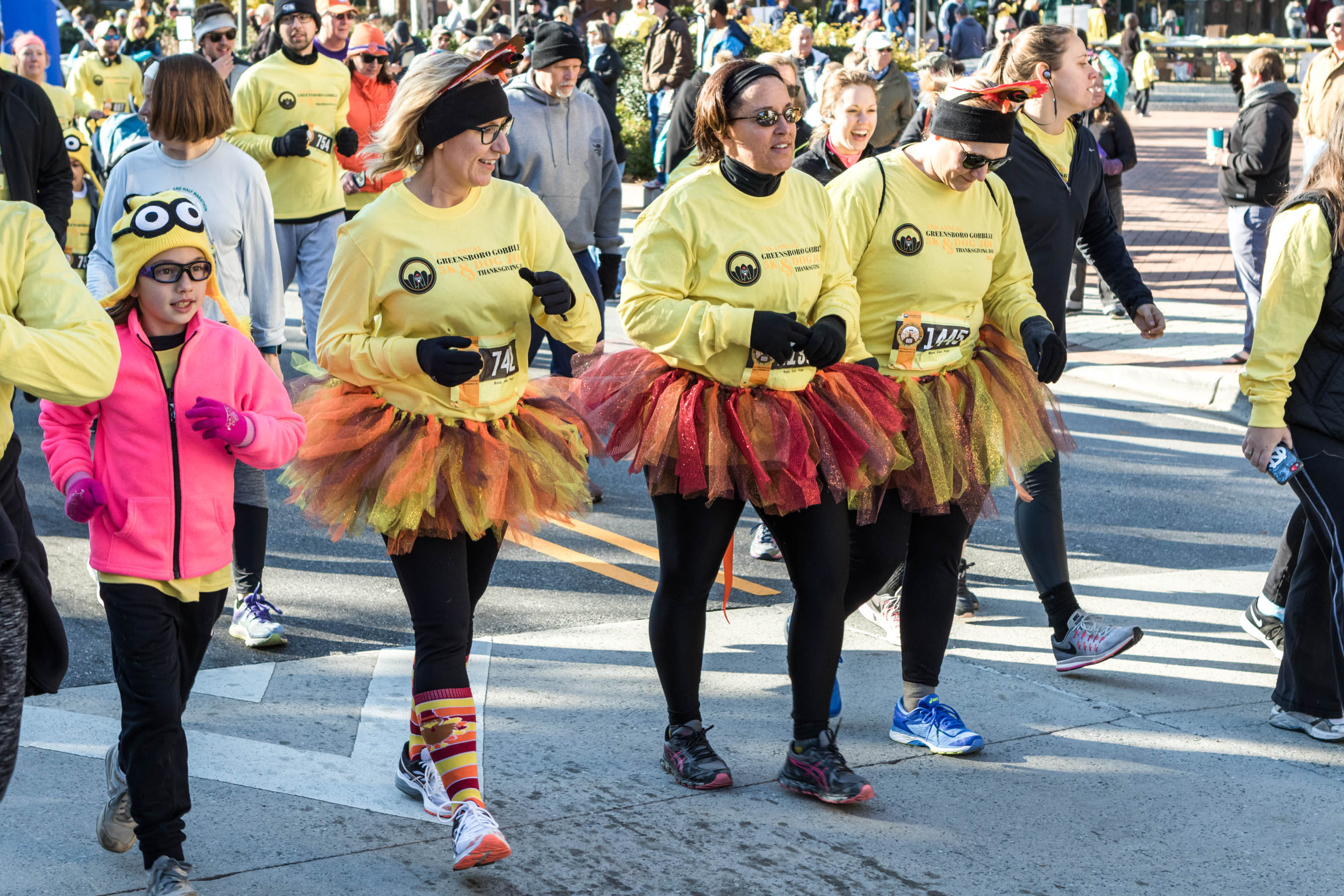 Timing/Awards 
This race will be chip timed with disposable bib-chips, We ask all athletes to wear their race number on the front and visible. Overall awards based on gun time, age group awards based on chip times.
Awards will be presented to the following categories:

5k – Top 3 Overall Male/Female
5k – Top 3 In Each Age Group
Age Groups: 0-9, 10-14, 15-19, 20-24, 25-29, 30-34, 35-39, 40-44, 45-49, 50-54, 55-59, 60-64, 65-69, 70+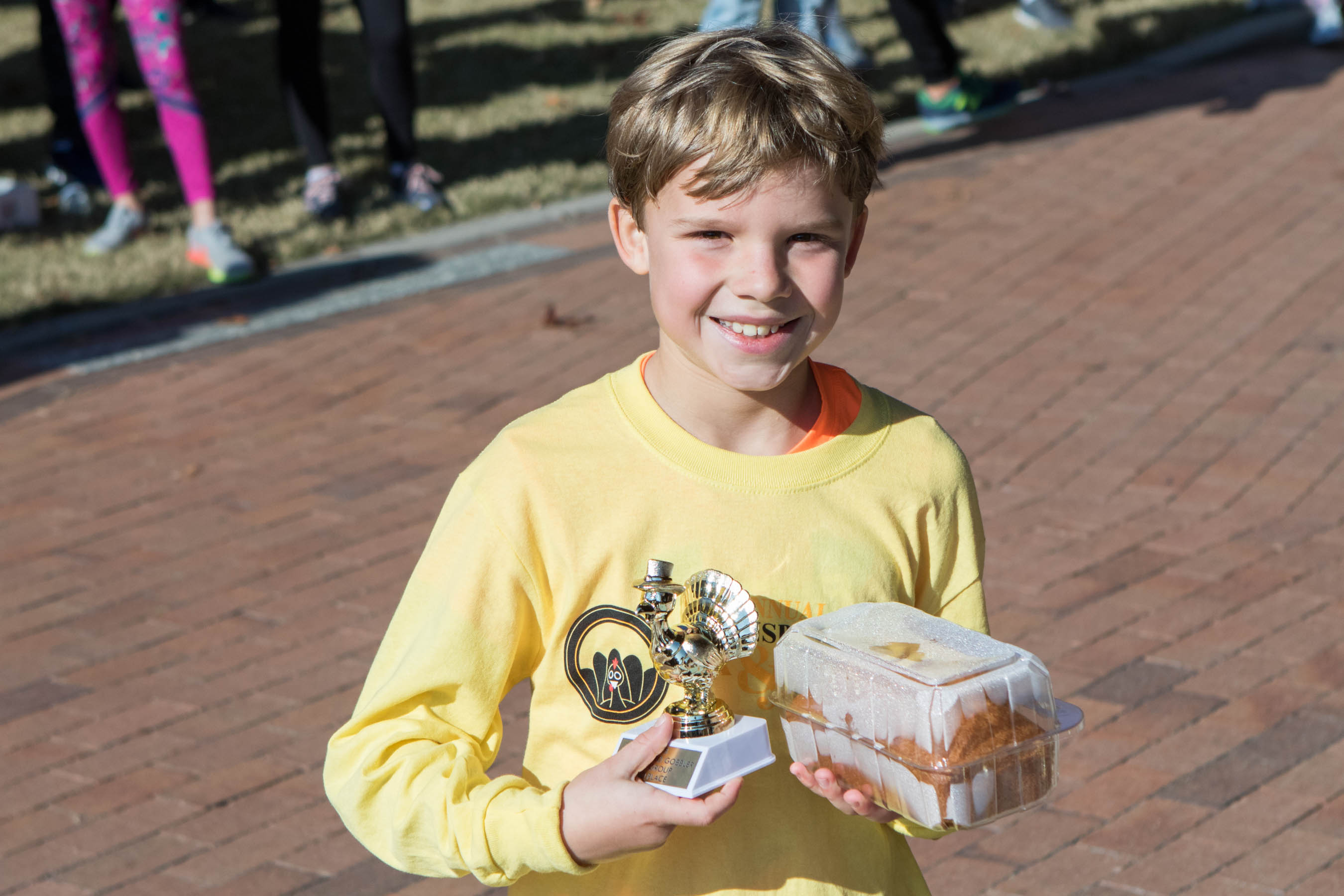 2019 Greensboro Gobbler Course
Same as the 2017 and 2018 route
Center City Park
Race Location: Center City Park
Greene Street Parking Deck
Greene Street Parking Deck
Davie Street Parking Deck
Davie Street Parking Deck
Bellemeade Street Parking Deck
Bellemeade Street Parking Deck
Church Street Parking Deck
Church Street Parking Deck
Greene Street Deck
Parking Garage
211 S Greene St
(336) 373-2113
Davie Street Parking
Parking Garage
109 E Market St
(336) 373-2136
Bellemeade Street Deck
Parking Garage
220 N Greene St
Church Street Deck
Parking Garage
215 N Church St
Results will be updated during the race.
Your results should appear online in approximately a few minutes after you cross the finish line.
2018 Results >> 2018 Results
2017 Results >> 2017 Results
2016 Results >> 2016 Results
2015 Results >> 2015 Results
2014 Results >> 2014 Results
2013 Results >> 2013 Results
Race Photos
2018 Pictures
2017 Pictures
2016 Pictures
2015 Pictures
2014 Pictures
2013 Pictures
2012 Pictures
2011 Pictures
Follow us on Facebook and post your race photos!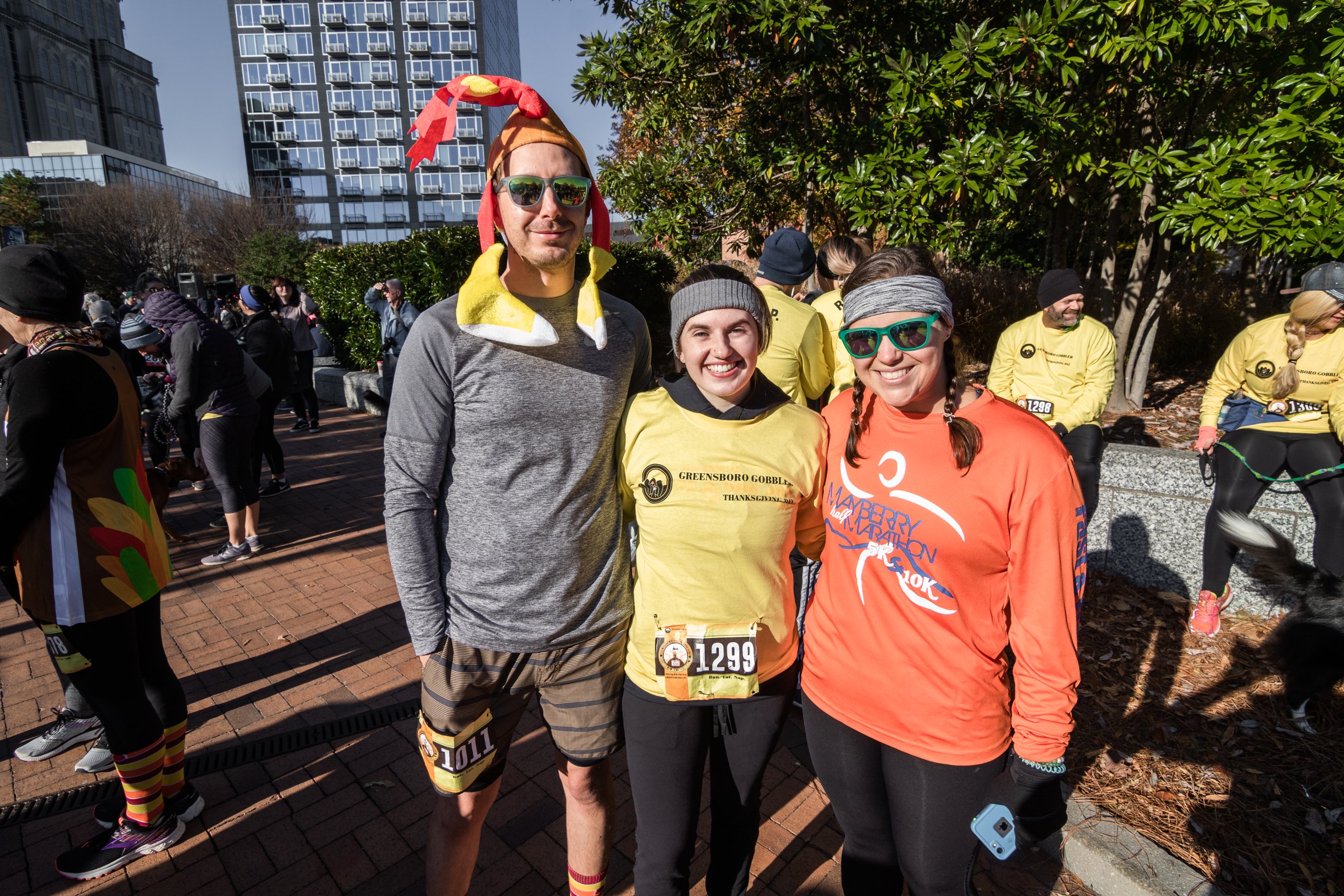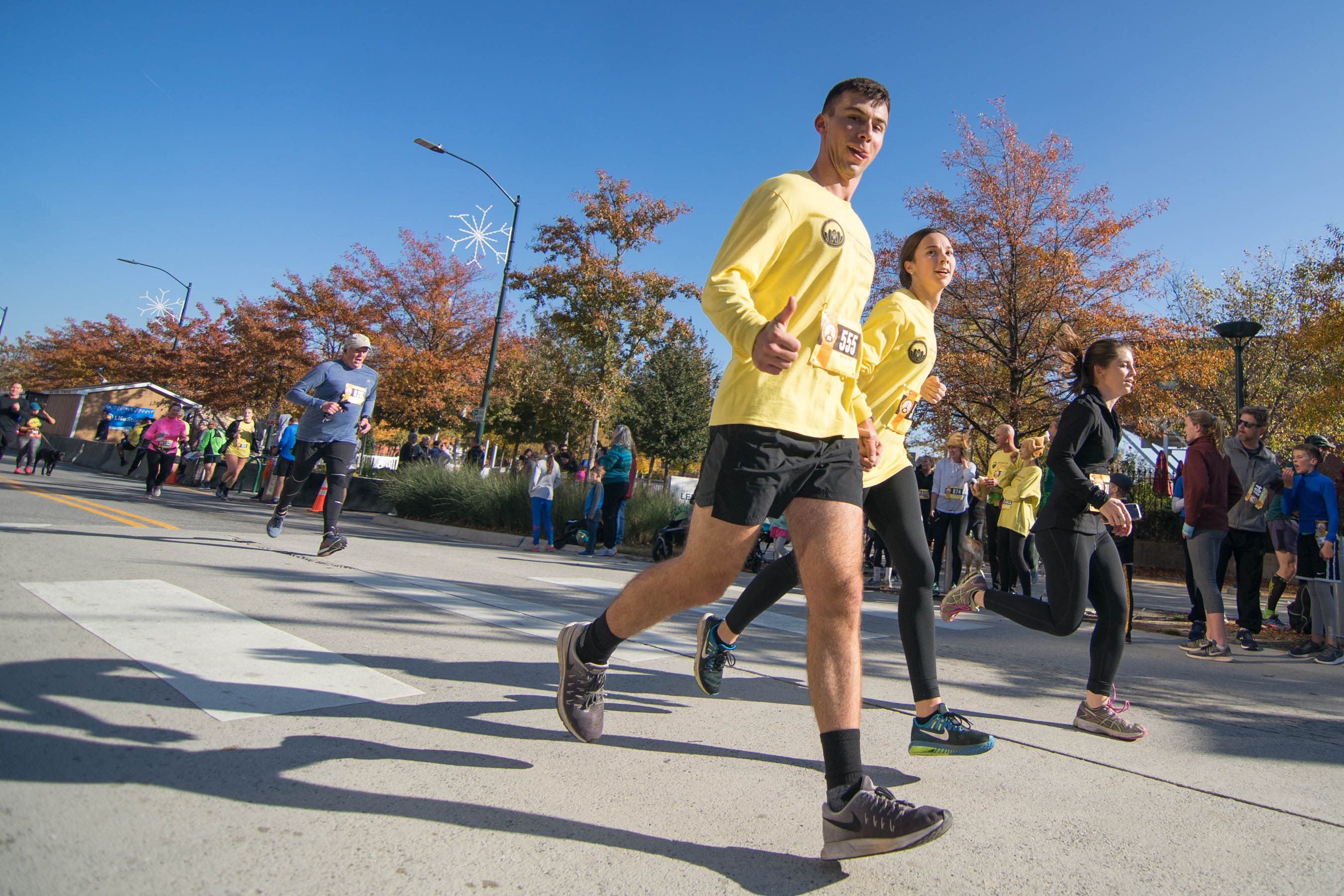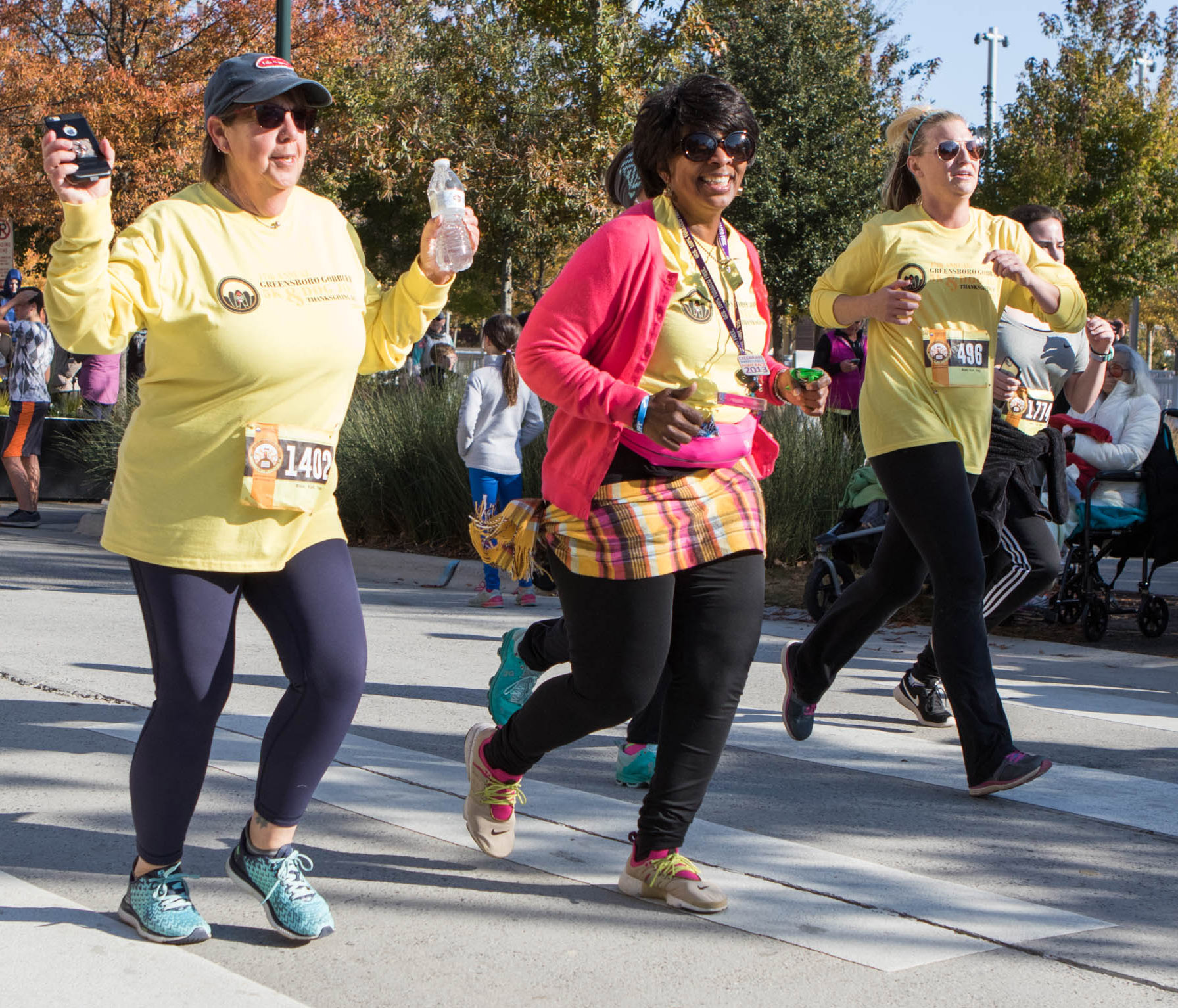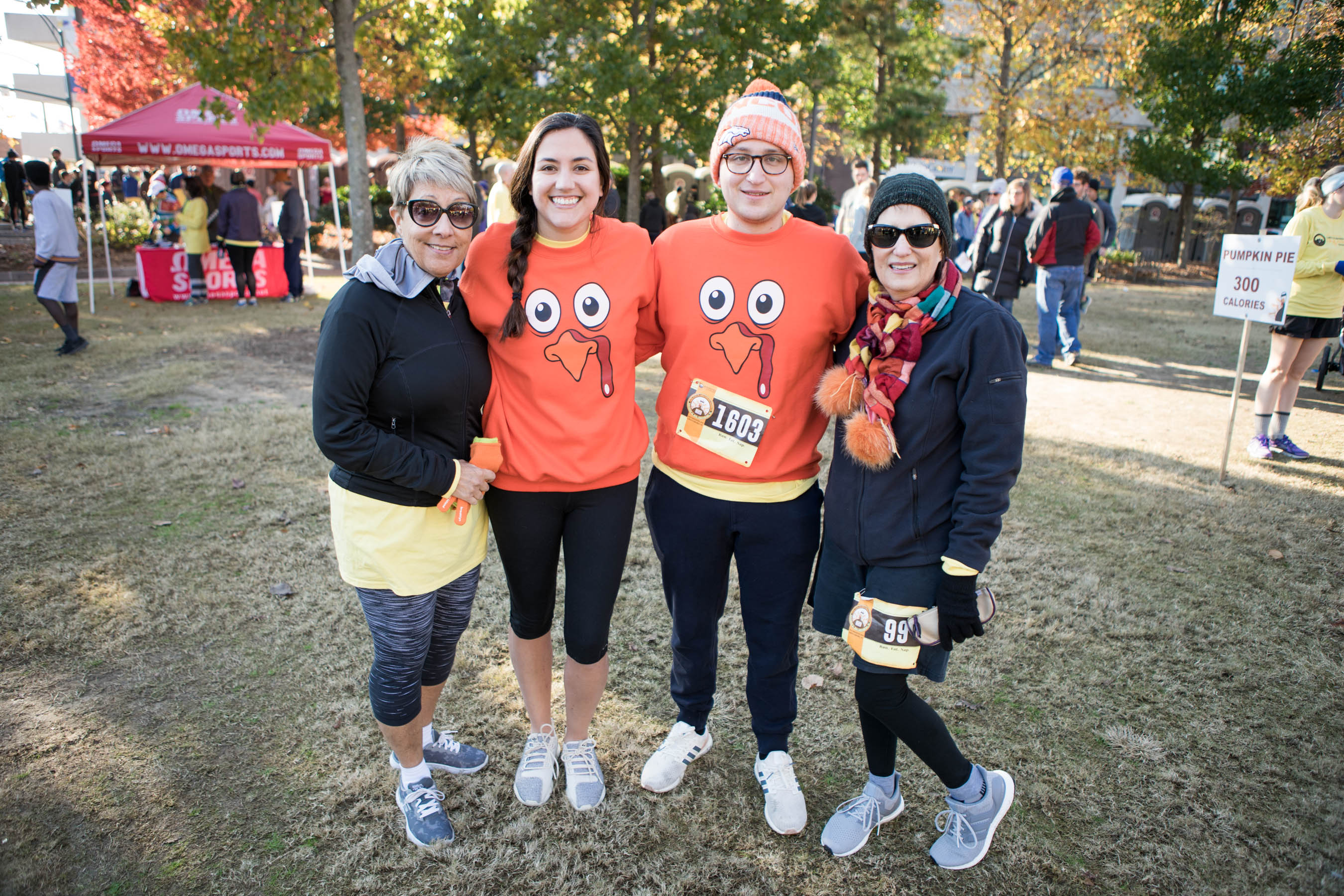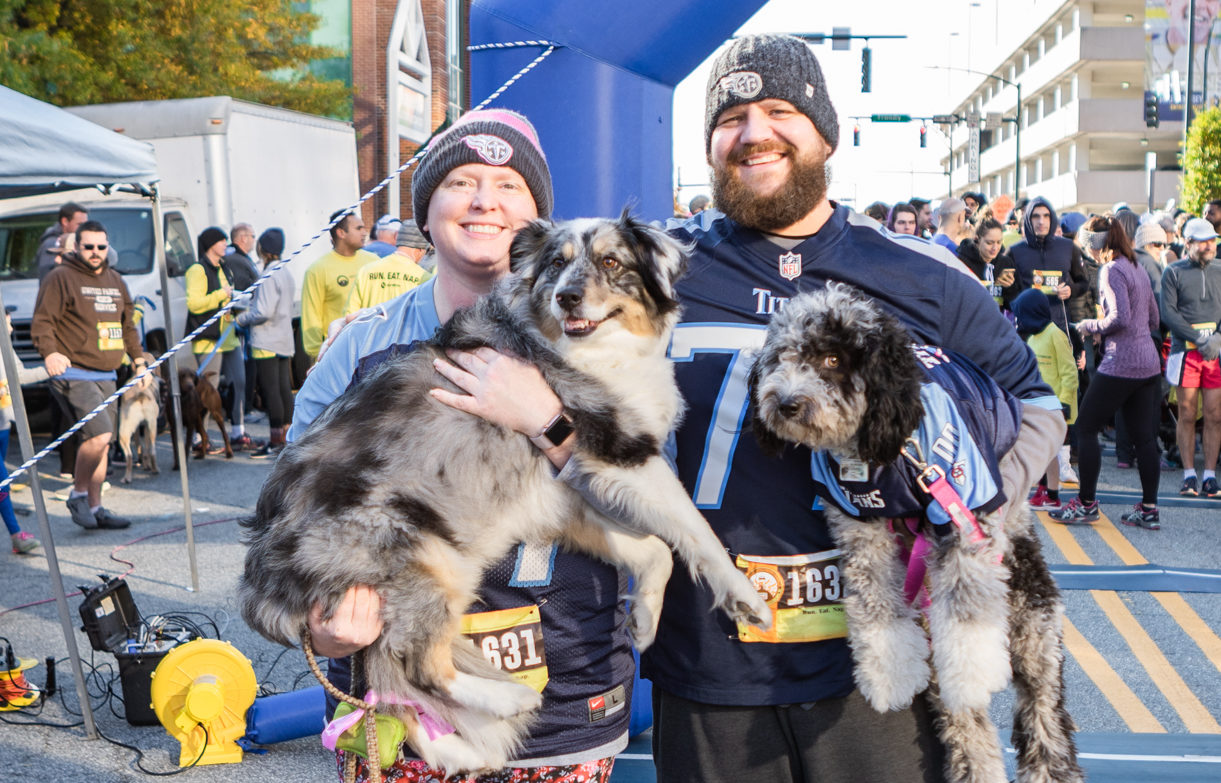 Race Rules and Cancellation Policy
Sorry, but for safety reasons, we do not allow bicycles, inline skates or any means of transportation other than running, walking or wheelchairs. Running baby strollers are allowed but must have a minimum of 6″ wheels. Race Director reserves the right to reject any entry or to remove any participant from the race course without explanation.
 In the event the race should be canceled for reasons beyond the control of the Race Director or Race Committee (inclement weather or unsafe weather conditions; local, state or national emergency), refunds will not be made, but race packets, including race shirts, will be available at a location to be determined.