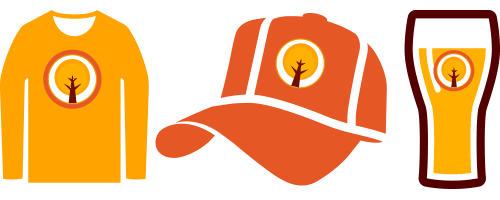 EVENT SWAG
Long Sleeve Tech Ts
Pint Glass for all runners (registered before 9/21)
Tech Running Hat for Half Marathon (registered before 8/10)
Finisher Medals for Half Marathon Finishers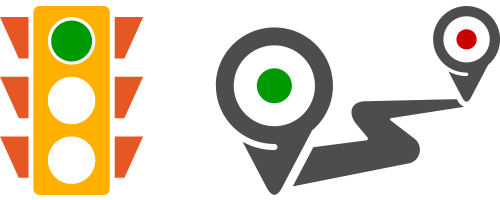 CLOSED COURSE
Scenic Back-roads course
Closed to Traffic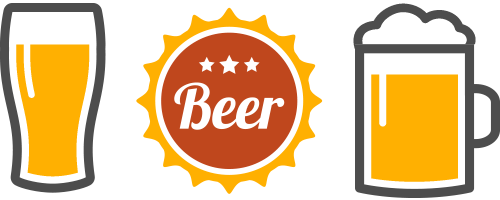 POST RACE PARTY
Cold Beers for Finishers Live Music
Thank you to the following sponsors!
Marathon Sports
Event Sponsor
Jones & Vining
Bronze Sponsor
Sun & Ski Sports
Vendor Sponsor
The Juice Barn
Vendor Sponsor
Additional Event Information Below
Race Morning
6:00 AM – Registration Opens
7:30 AM – Half Marathon Starts
8:00 AM – 5K Starts
Start Location – 18 South Street, Norwell, Massachusetts 02061 (Norwell High School)
Approx. Finish Location – 690 Main St, Norwell, MA 02061
Bib Number Pickup
Pre Race
Thursday 11/1 from 4:00 PM – 7:00 PM
Friday 11/2, from 4:00 PM – 7:00 PM
Saturday 11/3 from 1:00 PM – 5:00 PM

Marathon Sports – 134 Washington St, Norwell, MA 02061
Race Day
Sunday 11/4 starting at 6:00 AM

18 South Street, Norwell, Massachusetts 02061 (Norwell High School)
Note: All runners will receive a personal bib assignment email on Wednesday (10/31). We are expecting a great crowd so please please please bring this confirmation email with you, printed or electronic, to keep the flow going.
Registration Pricing
Half Marathon   I   5K Run
$65.00   I   $25.00 – through 5/25
$70.00   I   $30.00 – from 5/26 through 7/27
$75.00   I   $35.00 – from 7/28 through 9/28
$80.00   I   $40.00 – from 9/29 through raceday
Note: Registration will be available at packet pickup, and on race morning (cash and check ONLY)
Custom Event Swag
Long sleeve tech t-shirt (all registered participants)
Half Marathon finisher medal
Half Marathon event running hat (registered through 8/10)
Half Marathon commemorative pint glass (registered through 9/21)
Available at packet pickup locations (recommended) and at the finish line race day (much less recommended)
Top Finisher Awards
There will be no awards ceremony on race day. All awards will be mailed out after the event
Top 3 Male/Female overall winners (Half Marathon and 5K)
Top 3 Male/Female winners in the below age groups (Half Marathon only)

18 and under, 19-24, 25-29, 30-34, 35-39, 40-44, 45-49, 50-54, 55-59, 60-64, 65-69, 70+
Water/Fuel Stops
There will be a water stop location approximately every mile along the course

1.0 (5K will pass this station)
2.0 (5K will pass this station)
2.9
4.0
5.0 (Gatorade too)
6.0
8.0
9.1 (Gatorade too)
10.0
11.3
12.2
Medical
We will have a first aid location on course at the at the shared Mile 5/Mile 9 marker. We will also have a dedicated medical station at the finish line. No need to be a hero. Be safe, and stop in to get checked out!
Course
This will be a closed course half marathon  AND 5K run through the scenic back roads of Norwell, MA. This course is sure to offer something for runners of all experience levels. Please note the half marathon course is NOT flat. Both the half marathon and 5K run will start in the driveway of the Norwell High School, and finish in Norwell Center.
Click here to view the Half Marathon course map!
Click here to view the 5K course map! 
Post Race Party
Post race party will be held at McGreal's Tavern at the finish line. One free beer for finishers! Additional drinks available for purchase!
Shuttle Buses
Shuttle buses will be provided from parking at Hanover Mall to the start line at Norwell High School and from the finish line in Norwell center to Norwell High and the Hanover Mall.
The shuttle buses will start running at 5:30 AM from the Hanover Mall and will continue running from the finish line until 1:00 PM. The buses will run to the High School and back until 8:00 AM, after that, they will include the finish line in the loop. Spectators ARE allowed on the shuttles and are encouraged to park at the mall due to limited parking in Norwell Center.
NO PARKING OR DROP OFFS AT THE NORWELL HIGH SCHOOL. EVERYONE MUST PARK OR BE DROPPED OFF AT THE HANOVER MALL.
Note: It takes about 10 minutes to drive from the Mall to the start line, so please plan accordingly. 
Directions and Parking
All parking and drop offs MUST be done at the Hanover Mall. Shuttle buses will bring runners from the mall to the start line at Norwell High School from 5:30 AM to 7:00 AM (~10 minute ride). Note the last bus leaves 30 minutes before the start start of the race. 
NO parking or drop offs at the start line at Norwell High School. All runners will be direct to the Hanover Mall for shuttling (less than 1 mile away).
Parking & Drop Offs: Hanover Mall (by Patriot Cinemas), 1775 Washington Street, Hanover, MA, 02339
Finish Line: Norwell Center, 18 Dover Street, Norwell, MA, 02061
Bag Check
A free bag check will be provided to all participants at Norwell High. Once the race begins, all belongings will be shuttled to the finish line, and available for pick up at the post race party area.
Please allow enough time to check you bag before the race!
Looking for a place to stay?
Check out some local places to stay by going here!
Past Results
For previous years results and photos, please click here!
Questions?
If you have any questions, or comments please fill out the contact form (referencing the specific event), and we will get back to you as soon as possible!