Scenic fall course with portions on a bike bath, and sections near the water!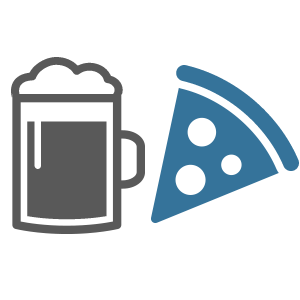 PIZZA AND BEERS!
But better than college, for sure. You'll get some free slices and a free pint!  Can't beat that, amiright?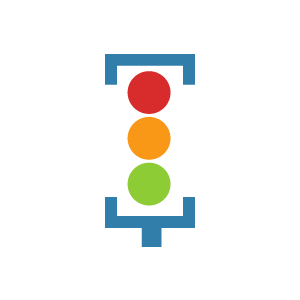 SCENIC FALL COURSE
A stunning course set in beautiful Newburyport with portions on a bike path and along the water.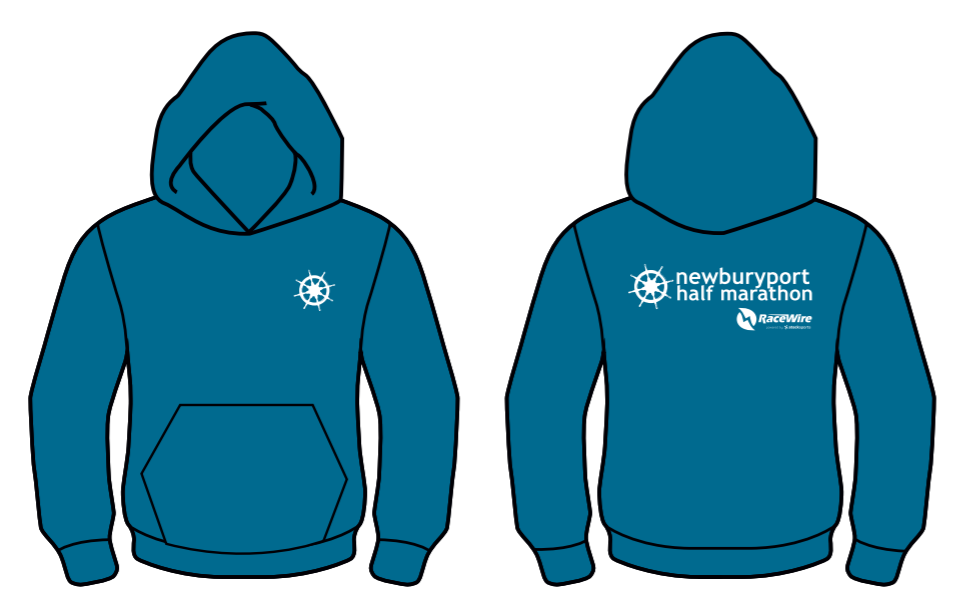 CUSTOM EVENT HOODIE
Better than a t-shirt – the first 1,000 registrants will receive a custom Newburyport Half Marathon hoodie!
Additional Event Information Below
Race Morning
7:30 AM – Registration Opens
9:15 AM – Half Marathon Starts
Start/Finish Location – 202 Merrimac St., Newburyport, Massachusetts 01950
Bib Number Pickup
Pre Race
Saturday 10/23, from 12:00 PM – 3:00 PM

Jack Rabbit located at 27 Water Street 
Race Day
Sunday 10/24, from 7:30 AM – 9:00 AM

202 Merrimac St., Newburyport, Massachusetts 01950
Note: All runners will receive a personal bib assignment email on Thursday (10/21). We are expecting a great crowd so please please please bring this confirmation email with you, printed or electronic, to keep the flow going.
Registration Pricing
$65.00 – through 5/28
$70.00 – from 5/29 through 6/25
$75.00 – from 6/26 through 9/3
$80.00 – from 9/4 through 10/22
$90.00 – packet pickup and same day registrations (CASH AND CHECK ONLY)
2-person relay – $100.00
Custom Event Swag
A custom event hoodie (for the first 1,000 people registered)
Branded pint glass (if you register through 8/6)
Half Marathon finisher medal (yes – you do need to finish)
Top Finisher Awards
There will be no awards ceremony on race day. All awards will be mailed out after the event.
Half Marathon

Top 3 Overall Male/Female winners
Top Male and Female winners in the below age groups

18 and under, 19-29, 30-39, 40-49, 50-59, 60-69. and 70+
2-Person Relay
Our relay will be 2-person only! Each of you will run a 10K with the bus getting you to the hand off location. This popular portion of our race sells out fast, so sign up early. You'll receive swag and a medal too – don't worry! There will be prizes for the top 3 teams overall.
Post-Race Party
Nothing, and we mean nothing is better than post race beers. After you run you'll be able to enjoy beer from a local craft brewing company. You can't beat it. Oh … and don't forget about the pizza!
Medical
A medical team will be onsite for any hiccups that happen. 13.1 miles is a long way, so train and listen to your body on race day, please!
Parking and Directions
The start of the race is approximately at 202 Merrimac Street on the corner of Kern St. Almost all of the streets off of Merrimac Street are parking friendly. Please be courteous and respectful to the neighbors living in these neighborhoods and be sure to not block a driveway or park too close to a fire hydrant.
Carpool if you can – we are expecting a big crowd! Keep in mind that if you arrive less than 1.5 hours from the start, it is best to not drive too close to the start line as you may have to sit in traffic.
Looking to stay close by?
Find local hotels and places to stay here!
Past Results
For previous years results and photos, please click here!
Questions?
If you have any questions, or comments please fill out the contact form (referencing the specific event), and we will get back to you as soon as possible!